Commercial Services
Good Riddance Pest Control specialises in providing high-quality, affordable, preventative and reactive pest control to all types of business.
When a business finds it has a pest problem the ramifications can be enormous. There might be legal action over breaches to health and safety, concerns over the risk to customers, staff and stock, and the worry over possible reputational damage.
We understand these pressures. It is our mission to help your business stay pest free. We offer comprehensive, tailor-made solutions designed to fit around your business, your needs and your schedule.
Let your pest be our problem!
(click on the image)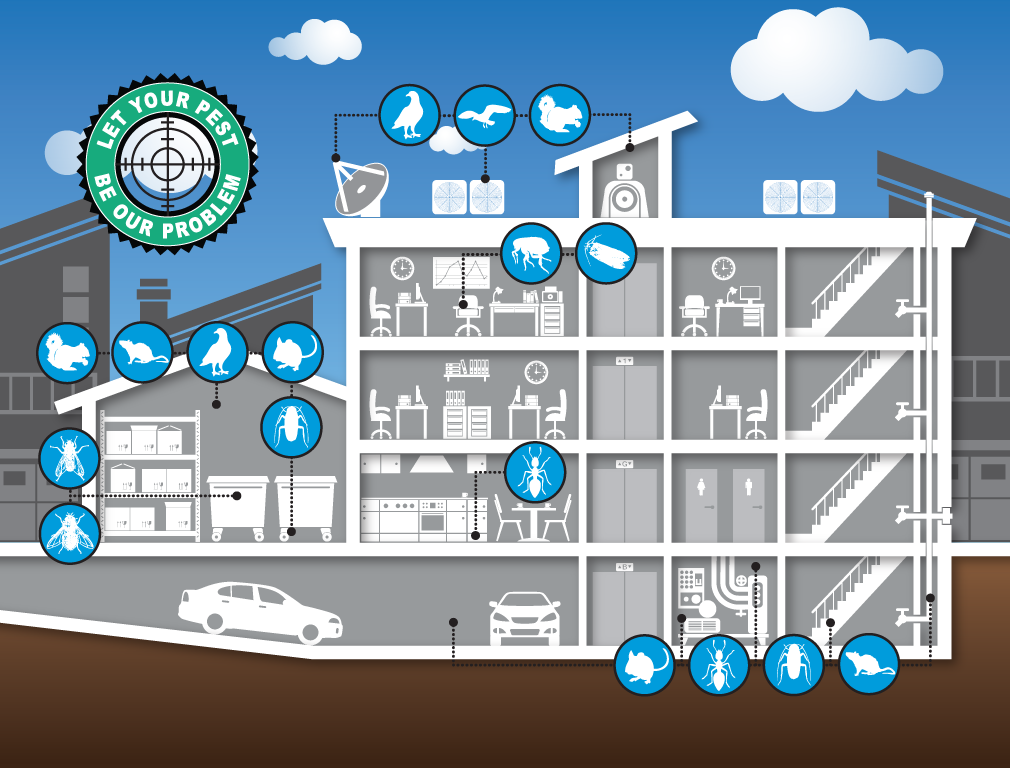 We are experts in protecting a wide variety of commercial properties including food outlets, factories, shops, restaurants, hotels, golf clubs, stables, pubs, tourist attractions, farms and caravan parks.
If you have specific needs, please contact us to talk about them. Over the years, our technicians have encountered every problem imaginable and now, as part of the Cleankill family, we can draw on the experience of some of the UK's most qualified pest controllers.
Good Riddance offers the follow as standard to its commercial clients:
Regular year-round visits
Non-toxic monitors, detectors and traps
A comprehensive report file
Reports following every visit
Additional free extra visits each year
Site specific risk assessments
A detailed specification
In addition, we also offer the following specific auditing services:
Service to M&S, Soil Association and BRC standards
Bar-coded monitors and inspection sites
Trend analysis
Fly-killer supply and maintenance
Field biologist reports
Insect ID by our qualified entomologist
and our service is certified by CEPA to new standard EN16636
See what our customers think of our services.
Why not give us a call to see how we can help you? 0117 9000 335