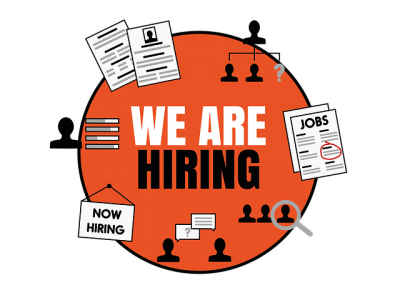 Pest Control Technicians - East & West Sussex
From £23,000 (unqualified) to £26,000 (qualified) + overtime + commission + expenses
25 days annual leave
Private healthcare option
Award-winning Cleankill Pest Control has two exciting opportunities for pest control technicians. Candidates can either be qualified to Level 2 in Pest Management or full training leading to qualification can be given to people who are looking for a new rewarding and interesting career.
Based out of our Hove office and covering East and West Sussex, with occasional work further afield, successful applicants will have good communication skills, an aptitude for being practical, using hand tools and problem solving. A full driving licence is required.
The successful applicant will be required to work 40 hours per week and will be entitled to 25 days annual leave, accrued pro-rata during the first year. Additional benefits include private healthcare for themselves and their dependents, commission on new business leads, and overtime for out-of-hours work. We are members of the BPCA and provide on-going professional training for all our staff, including external training courses. We operate the CPD points system for all service staff.
All technicians require full DBS clearance and, for candidates without current DBS security clearance, any offer of employment will be subject to clearance being granted. All salaries are negotiable, depending on the experience of the candidate(s).
If you would like to be considered for this position, please send your CV along with a short introductory email explaining why you are interested in a career in pest control, to [email protected].
For more information about this opportunity, please email the same address.
Experienced Administrator - Croydon, Surrey
We are seeking experienced Administrators to work in our head office in Croydon.
The successful candidate will need experience in a wide variety of administration tasks, possessing:
Excellent communication skills – both written and verbal
Strong Customer Service skills when dealing with clients via telephone and email
Exceptional accuracy for data entry
Be a team player, but also be confident with working on their own
Good working knowledge of Microsoft Office, Word and Excel is a necessity
A can-do, bright, and positive attitude
The successful applicants will be required to work 08.00 to 17.00 Monday to Friday and will be entitled to 25 days' annual leave plus additional bank holidays, accrued pro-rata during the first year, along with private healthcare for themselves and their dependants, commission for new business leads, death in service benefit and will be enrolled into the Cleankill Pension Scheme.
Salary will be dependent on age and experience – experience is essential!
If you would like to be considered for this position, please send your CV and a short introductory email, to us at [email protected]uk.  
Why work for Cleankill?
From our headquarters in Kenley, South Croydon, Surrey, Cleankill Pest Control has been solving pest problems for commercial and domestic customers for 25 years. We have won awards for customer service and training and Cleankill is the first pest control company in England to achieve an Investors in People Gold Award.
Whether they are office or field based, all our staff receive continuous and appropriate training so we can offer the best possible service. We are proud members of the British Pest Control Association (BPCA), approved to ISO9001 and ISO14001, and belong to a wide range of other accreditation schemes.  Read more about our employment ethos.
Day in the life of a pest control technician
In 2021, the BPCA gave their social media accounts to five individuals as part of the Technician Takeover in support of World Pest Day. Here's a short video created by our technician Sam Boylett.