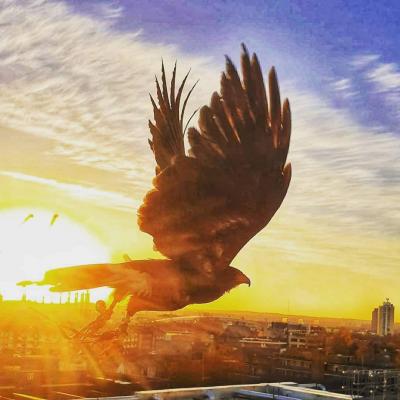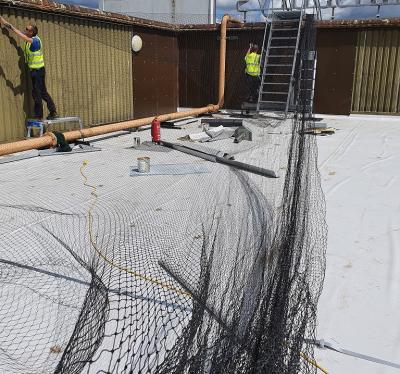 Cleankill Pest Control has long been recognised for its expertise in the provision of pest control measures to stop problem birds such as pigeons, gulls and parakeets. In 2019, they expanded these capabilities with the acquisition of Hove-based specialists Bird Control Sussex and, as part of their expansion along the M4 corridor, Cleankill has now also enlarged its Bird Control services to cover the whole of the South of England.
Commenting on the expansion, Managing Director Paul Bates said:
"One thing we've noticed as we expanded is that all areas are reporting more and more problems with birds. It seems to be affecting a wide variety of sites. Whether it's an ancient church, a retail park, industrial estate or a high-rise housing development, nowhere seems to be immune to the problem of roosting birds."
Bird control differs from some other forms of pest control because it doesn't rely on destruction. Instead, the goal for Cleankill's Bird Control team is to persuade the birds to nest or roost at a different site. To achieve this, they employ a variety of different solutions.   
"We need to make sure the method we use matches the problem and the environment. Dealing with roosting pigeons in a housing estate or on a church, requires a very different approach to protecting air conditioning units on an out-of-town shopping centre. Over the years we've built up an arsenal of methods for dealing with birds, from spikes and nets to Luna, Rooster and Elvis, our Harris Hawks. The key is to find the right solution and then make sure it is maintained."
Paul recalls one customer who found they had pigeons nesting in their roof despite having netting in place to protect their eaves:
"The problem was another pest control company had fitted netting and spikes to dissuade the birds from roosting but then they hadn't had maintained the netting. This equipment is out in all weathers and over time it developed holes that the pigeons could exploit.
"In one way, the owners were very lucky. We were able to fix the netting, remove the pigeon mess, and decontaminate the affected area. However, pigeons and other birds can easily become trapped in nets and that can lead to a horrid death.  Apart from being an unpleasant to look at, dead pigeons also carry infections and so they should always be disposed of properly."
Cleankill's Bird Control team use a wide variety of techniques to keep properties pest free. Services include netting, spikes, gels that appear as fire to the bird, wiring, bioacoustics, and natural bird control using Harris Hawks. On commercial sites, if there is no alternative, Cleankill can also obtain a licence from Natural England to remove nests and eggs.
To learn more about Cleankill bird control services, click here.
Now employing 50 staff, Cleankill Pest Control offers eradication and preventative services for all public health pests, including: mice; rats; cockroaches; wasps; fleas; squirrels and pest birds. As a registered waste carrier, Cleankill also removes pigeon debris and other waste.
With offices in Surrey, East Sussex, Bristol and Buckinghamshire, Cleankill has many customers throughout London, Surrey, Sussex, the Home Counties, Bristol, Gloucestershire and Somerset.
ENDS
For more information, contact Suzi Christie 07590 591140 or e-mail [email protected]