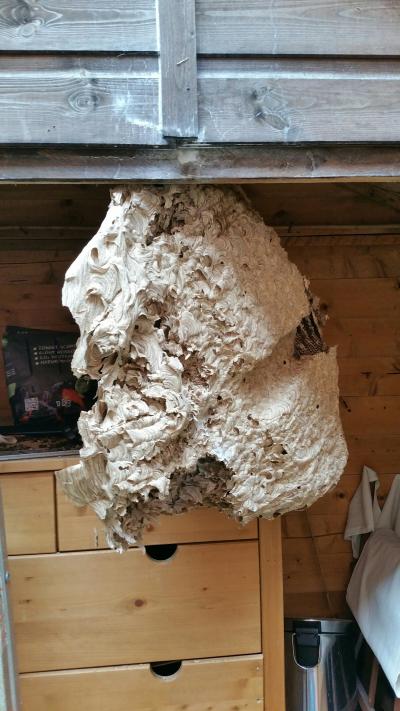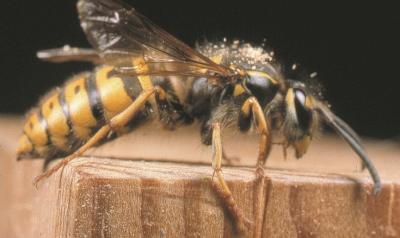 Cleankill is warning people not to tackle wasp nests this year as the dry weather has resulted in extra-large nests and more wasps surviving than usual.
Cleankill received a record number of call-outs for wasp problems in London and the South-east during July, and August is set to be busy as well. Last year, because of the wet weather, there were fewer calls than usual.
Normally the queen wasp wakes from hibernation during Spring and immediately begins the process of building the nest. The delicate nests are constructed from chewed soft wood scrapings. A cold and wet period of weather can lead to an early reduction in wasp numbers, and hence a reduction in the size of nests.
In 2018, however, the late warm spell has resulted in the queens remaining in hibernation slightly longer. This, together with a ready supply of food (insects) and a long warm spell, has led to an increase in the number of wasps and the building of some exceptionally large nests.
Tackling a wasp nest can always be a tricky operation, especially when they are in difficult to reach areas of a building. The advice from Cleankill Pest Control is to seek professional help when dealing with an established nest.
Managing Director Paul Bates explains: "This summer with the increasing size of nests and the large number of wasps housed in these nests it is vital that people call in professional pest controllers to deal with their wasp problems.
"While a single wasp sting can be painful, an attack by a large colony of angry wasps can prove fatal especially is the person has an allergic reaction. A fully trained professional pest controller will have the protective clothing and proper equipment and expertise to approach and deal with even the largest wasp nest without risk to themselves or other people."
To learn more about wasps, see our dedicated webpage.